Introducing TheoreX Campus Champ!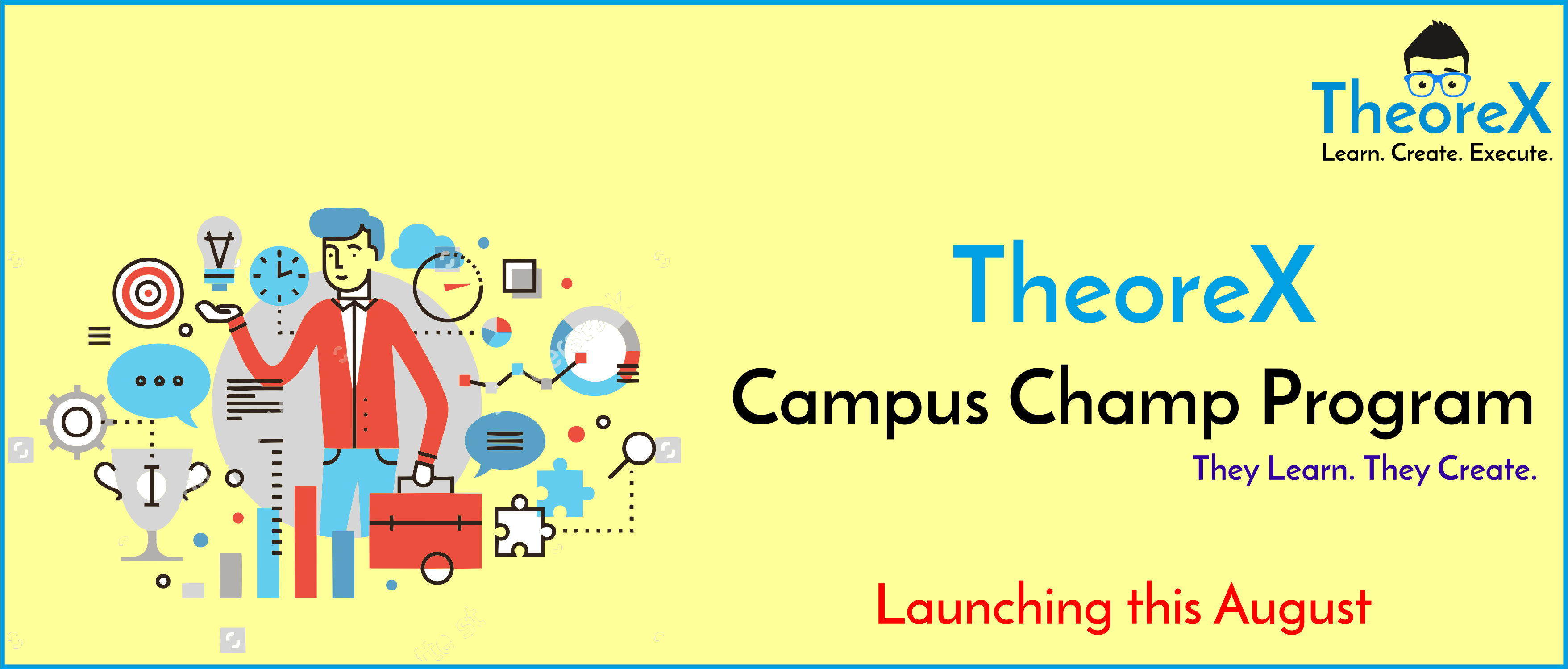 New Kids on the Block are not Really Kids,
They are "Champs"!
Introducing TheoreX Campus Champ!
So you're new in college, eager to make your mark on the world. Full of energy and the desire to prove yourself; TheoreX has just the thing for you. Get a leg up on the competition and dive in: this is the TheoreX Campus Champ program.

Campus Champ is the campus outreach and engagement program of TheoreX. Open to all college students in any year of study, the program is designed to help you gain real world benefits while helping us further our goals of growing TheoreX to a bigger and much better platform.

Campus Champs have big responsibilities to shoulder: from generating positive buzz about TheoreX on campus and on social media to creating engaging content on TheoreX Forum. Campus Champs also get their very own blogs on the official TheoreX website to voice their opinions on everything under the sun.

Big responsibilities come with bigger rewards! Campus Champs are eligible for deep discounts (up to 100%) on TheoreX courses, exclusive training sessions on Leadership and Personal Skill Development, free webinars, and official certification and recognition for the work that you put in. Campus Champs also get priority access to internships at TheoreX and annual goodies bags! Each month, one Champ who outperforms every other has some exclusive prizes as well as the tag "Champ of the Month" with details published in our website!

Does that sound like something you might be interested in? Take on life by the horns. The Campus Champ Program can be just the thing you need to prepare you for the "real life" after college is over; make no mistake life after college is a whole different animal and stepping into it unprepared can have disastrous consequences. The Campus Champ program helps you prepare a better mind set and disposition to better handle curve-balls that will be definitely thrown at you. And of course, you also stand to win some great prizes and other cool stuff.

So what are you waiting for? You are a new kid in the block, make your impact today! Become a Campus Champ and join the next learning revolution.

We are TheoreX, and we are poised to make a big splash! We are booming this August with this fabulous Program Are you with us?

Make Your Impact Today, Be Unique, Be Awesome, Be a Champ!